Web
Development
We develop web application & website with all the latest technology and stay updated with new developments.
We love the following technologies to do the web development
Framework
ASP.Net Core
ASP.Net MVC
Angular
Angularjs
Codeigniter
Recent Projects
Project 1
Maf Shoes Limited
Maf Shoes Ltd is a 100% export oriented quality athletic shoe, sandal, slipper & flip-flop manufacturing company producing for Decathlon in Europe. We developed their website with information on company overview, operation strength, production units, and so on. It helps them to explore the international market.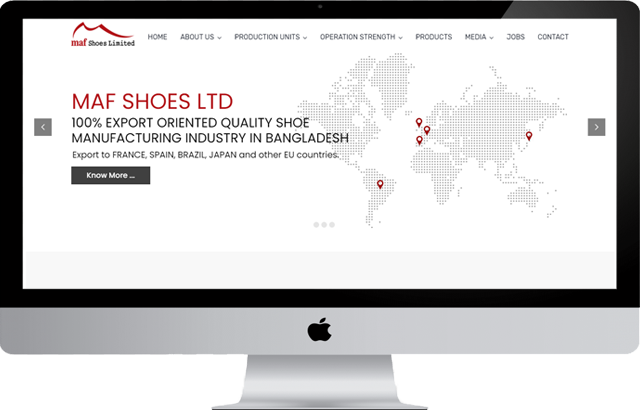 Project 2
Society of Chittagong IT Professionals
SCITP is one of the largest organizations of IT professionals in Chittagong, Bangladesh. We developed a web application for them that automates their regular activities like member registration, event enrollment, training enrollment, workshop enrollment, billing & collection, etc.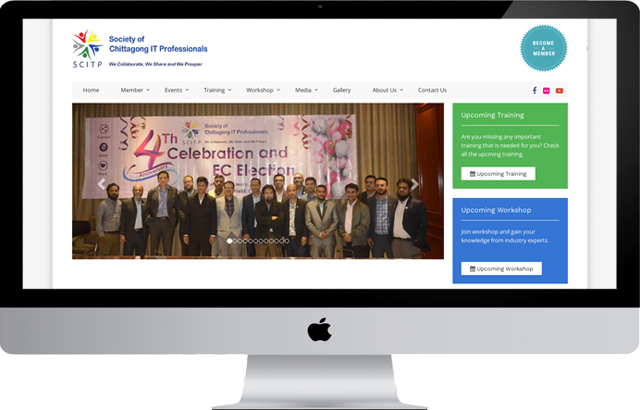 Project 3
Pacific Maritime Services
Pacific Maritime Services is a freight forwarding company. We developed the website showing company overview, services offered, etc.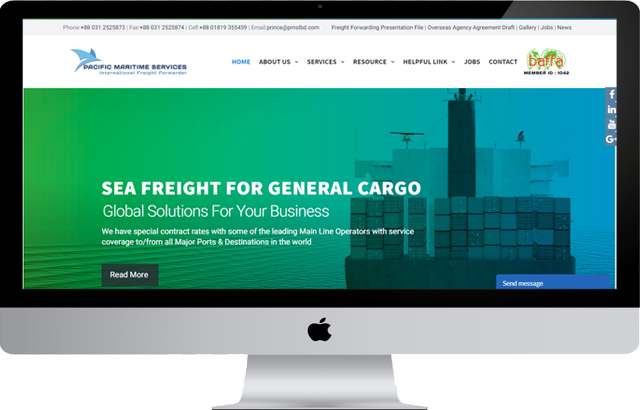 Project 4
Blue Zephyr Marine Consultant
Blue Zephyr is a marine consultant based in Malaysia. We develop a website for them that includes company overview, services, etc.